Occult Electricity
What is the real nature and origin of Electricity and Magnetism?
Although material science has caught up with occult science in concluding that electricity is a tangible thing possessing some of the properties of ordinary matter, it has no definite conception of its REAL nature. Electricity remains as great a mystery as Magnetism. Neither is any mystery to occult science which taught the real nature and origin of these forces thousands of years ago.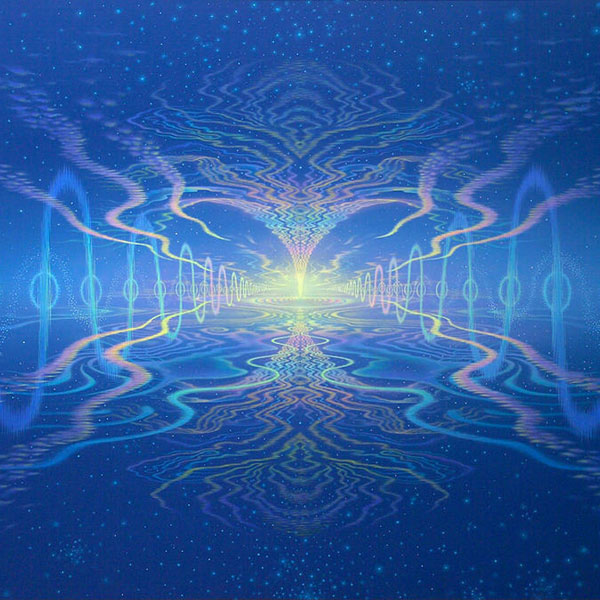 Any good dictionary will tell you that electricity is "a form of energy resulting from the existence of charged particles (such as electrons or protons), either statically as an accumulation of charge or dynamically as a current." Wikipedia says electricity is "the set of physical phenomena associated with the presence and flow of an electric charge." Unfortunately, neither of these definitions tells us what this mysterious force actually IS. What about Magnetism? Wikipedia tells us that "Magnetism is a class of physical phenomena that includes forces exerted by magnets on other magnets." Not very helpful, is it?
Some scientists neatly sidestep these semantic difficulties by stating that electricity does not exist in itself, but only in the phenomena arising from it. This is a bit like the scientific definition of 'Energy' as "the ability to do work." We don't know about you, but we know plenty of very 'energetic' people who never seem to do any work! Perhaps they are simply 'conserving' energy? Unfortunately, electrical phenomena which can be explained satisfactorily by material science, such as 'charge', 'current', 'voltage', 'field' etc., still do not get us any nearer to an answer to what this mysterious force actually IS.
Some thinking scientists are unhappy with this impasse. One electrical engineer writes: "Electricity is a mysterious incomprehensible entity which is invisible and visible, both at the same time. When electricity flows through a light bulb's filament, it gets changed entirely into light. Yet not one bit of electricity is ever used up by the light bulb, and every last bit flows out of the filament and back down the other wire."
So we have learned something at least: that electricity produces various effects (such as the illumination of a light bulb), and that it is 'a mysterious incomprehensible entity '. Incomprehensible to material science, but not to OCCULT science, which has known all about this force for thousands of years. Occult science teaches that electricity and magnetism are two aspects of the same mysterious force. Even science acknowledges that an electrical charge in motion causes a magnetic field, and a magnetic field in motion causes an electric charge. But why this happens material science does not know.
Occult science agrees that electricity is indeed an 'incomprehensible entity', but only to our material intellect and physical senses. To the awakened Higher Self, electricity is revealed as the invisible (to our physical senses) life-blood of the universe. This force is called Fohat, or intelligent, Cosmic Electricity with a capital 'E' to distinguish it from its terrestrial manifestation. It is Fohat which forces into life and separates primordial substances, or pregenetic matter, into atoms, which are the source of all life and consciousness. On the material plane Light, Flame, Cold Flame, Fire, Heat, Water, and Water of Life, are the progeny of Electricity; the latter being the One Life at the upper Rung of Being, whilst at the lower rung it is the Astral Fluid, the 'Odic' force of Von Reichenbach and the magnetic current employed in various healing treatments by the 'laying on of hands.'
So we have learned that the electricity and magnetism we are familiar with on earth are simply the result of ordinary matter affected by something invisible, whose source is to be sought in one omnipresent force. Heat, light, electricity and magnetism are not causes, but the effects of this force. Fohat is the personified electric power, who is behind all such manifestations as light, heat, sound, adhesion, and so on, and is the 'spirit' of electricity which is the Life of the Universe. He is not a personal god, but the emanation of the powers behind him, powers of which material science knows nothing.
What about atoms? Occult Science states that every atom in the Universe has the potentiality of self-consciousness in it, and is a Universe in itself and for itself. It is an atom and an angel. Each atom, and each entity must win for itself the right of becoming divine through self-experience. You can read more about the true nature and hidden properties of atoms, electricity and magnetism in the many articles on these subjects published elsewhere on the Internet, a few of which we append below: