About Occult Sciences
This website has been online since October 2013. We provide factual information about the occult sciences and the teachings of a Mystery School. We do not pretend that the information we have published cannot be found anywhere else, but we do declare that it has never been presented before in such a clear, concise and easily understandable form. Nor do we ask that you accept these occult scientific teachings. But in the degree that you are prepared to consider them with an open mind and a seeing eye we venture to hope that you will expand and deepen your understanding of many different subjects. You can read more about us and our aims in the sidebar at left.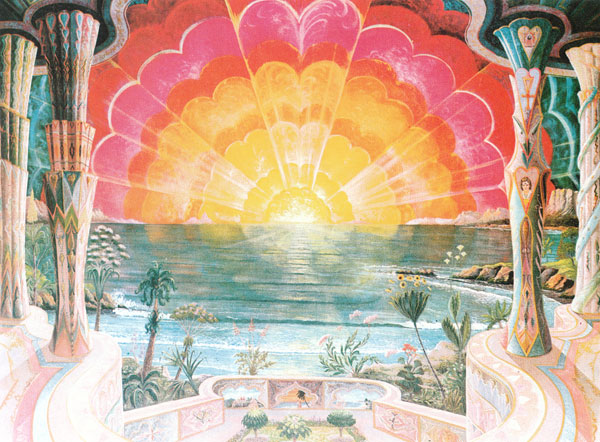 This website and the Mystery school whose teachings we promote are NOT affiliated with any other school, occult order, group, or esoteric organisation. We say this as there are now many occult orders and groups who advertise online which purport to teach the occult sciences. It is a sad fact that wherever the True Light shines, there will be those who seek to distort and extinguish it. This has ever been so on this troubled earth and always will be so. Please do not write to us about this, for we shall not answer you. Either you will recognise the truth and sincerity behind our words and the misleading rhetoric of our imitators, or you will not. If you do not, or harbour suspicions in your mind about our aims and claims, it is useless to apply for membership of the Mystery School whose teachings we promote.
---
Terms and Conditions of use
1. occultsciences.org (hereinafter referred to as 'this website') is intended to provide factual information about the occult sciences and the aims and teachings of a Mystery School. By accessing this website you agree to the following terms and conditions of service.
2. Our content is provided for educational and informational purposes only. In no event will we be liable for any loss or damage including without limitation, indirect or consequential loss or damage, or any loss or damage whatsoever arising out of, or in connection with, the use of this website or the content we provide.
3. This website and its content is the copyright of occultscience.org.uk and/or the respective authors and artists whose work we have published under the UK Copyright, Designs and Patents Act 1988. An amendment to this Act (sections 107 and 198) increases the penalty in connection with criminal liability for copyright infringement to a maximum of £50,000. Any copying, redistribution or reproduction of the design, code, images, or contents of this website in any form is strictly prohibited. We hope you will respect both the letter and the spirit of our copyright to the fullest extent.
4. You are permitted to link your website or blog to this website. You are not permitted to embed (frameset) text content from this site at your website or blog.
5. Use of software designed to access this site automatically ('robots') is permitted to create or update a search engine's database index of the site. Any robots accessing this site shall abide by the robots.txt protocol. All other use of robots at this site are a violation of our terms of use, including but not limited to downloading the entire site multiple times in one day, repeatedly accessing a file or files at high speeds, or probing the site for vulnerabilities.
6. Through this website you are able to link to other websites. We have no control over the nature, content and availability of these linked websites. The inclusion of any links does not necessarily imply a recommendation or endorse the views expressed within them.
7. This website is hosted in the United Kingdom and is governed by the provisions of The Digital Economy Act 2010. The act addresses media policy issues related to digital media, including copyright infringement and Internet domain names.
8. Whilst every effort is made to keep this website up and running smoothly we accept no responsibility for, and will not be liable for, the website being temporarily unavailable due to technical issues beyond our control.