Occult Astronomy
Occult science explains the origin of the universe
Occult science teaches that the Universe is worked from within outwards. Every external motion, act or gesture, whether voluntary or mechanical, organic or mental, is produced and preceded by internal feeling or emotion, will or volition, and thought or mind. So also is the whole Kosmos guided and controlled, and animated by an almost endless series of Hierarchies of sentient Beings, each having a mission to perform as agents of the Cosmic Laws.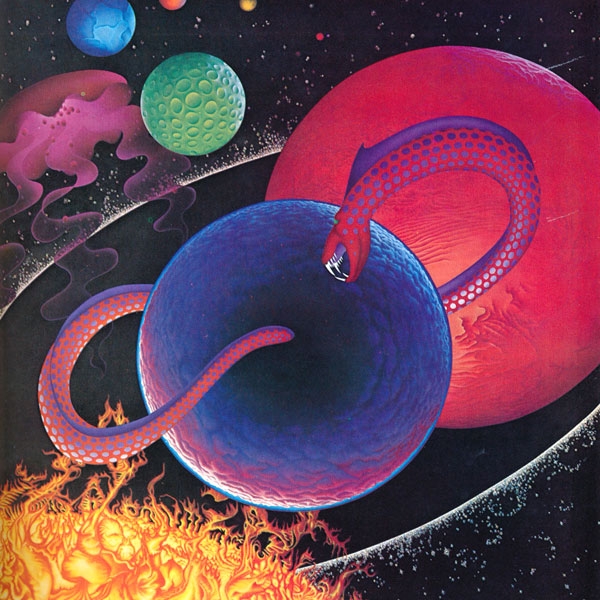 In 1926, American engineer and occultist, James Churchward, startled the scientific community by declaring that: "the Sun is not a superheated body." This was quickly picked up Dr G. L. Tanzer, a thinking scientist, who agreed that: "Our heat does not come from the sun but is an earthly energy in reciprocal interchange with that of the sun." This confirms what occult science has known and taught for thousands of years. Unsurprisingly, most scientists of the time derided these claims and today science still clings tenaciously to its theory that the Sun is just a material body in combustion which will eventually run out of fuel.
Churchward brought forward many arguments to support his theory, among which was that if the Sun were really hot, the Earth should experience a higher temperature when it is nearest to the Sun. It does not. In his book The Cosmic Forces of Mu, published in 1934, he gives an explanation for the heat we experience on earth which is consistent with both logic and Occult scientific laws. "What is erroneously called solar heat is governed by the angle at which the sun's rays meet the earth's forces in the atmosphere. This is proven from the fact that where the sun's forces cut the earth's lines of force at right angles (such as at the poles), we have our frigid zones; where the earth's lines are cut obtusely, we have our temperate zones; and where the earth's lines are cut throughout their whole length, we see the maximum result—our tropical or torrid region."
The Mystery School described elsewhere on our website, goes very further in its study of the Sun than Churchward did, revealing what it really is and the exact nature of the subtle forces which nourish and sustain all material and spiritual Life within our solar system; forces of which material science knows little or nothing.
Much has been written about the The Moon in occult books, but very little of it tells us anything worthwhile about our mysterious satellite. This is not surprising, for the Moon, as H. P. Blavatsky tells us in The Secret Doctrine is the Occult mystery of mysteries. From the remote past down to the times of the medieval witches and their present-day imitators, the real nature and properties of our satellite have remained a closed book to scientists and most occultists alike. Occult science teaches that the Moon is only the satellite of the Earth in one respect, in that it revolves around the Earth. But in every other respect it is the Earth which is the satellite of the Moon, and not vice versa. This statement is not without scientific confirmation, as evidenced by the tides and by the cyclic changes in many forms of disease—especially mental illness—which coincide with the lunar phases. It can also be seen in the growth of plants, in the rise and fall in criminal activities, and is very marked in the phenomena of human gestation and conception.
The Moon's metaphysical and psychic nature has been the cause of much speculation throughout history, most of which is nothing better than rank superstition and wild fantasy. The students of the Mystery School mentioned earlier are taught facts which they can prove for and by themselves, leading to a complete understanding of the material and spiritual properties of the Moon, it's occult potencies for good and ill, and the part it plays in the origins and evolution of everything on earth, including man.
What about quasars, pulsars, black holes, asteroids and comets? Occult science teaches that all sidereal bodies begin life as wanderers in space. They detach themselves from the common storehouse of already prepared material, and then, starting on their long journey, they first settle where conditions were prepared for them and gradually become suns. But there are many different types of 'suns'. Science may eventually discover that quasars and pulsars are also 'suns' but of a different nature from our own visible star. Occult science thoroughly investigates all these astronomical phenomena, as well as the controversial 'black holes' about which there are so many conflicting scientific theories but precious few facts!
We began by talking about the Sun, so it is fitting that we should conclude this article on occult astronomy with a brief explanation of what occult science says will happen to our star, billions of years hence. Every sun, when its end arrives, is resolved into billions of fragments. Each of these fragments moves to and fro in space collecting fresh materials, until it comes to a stop through the laws of attraction and repulsion, and becomes a planet in our own, or other solar systems, beyond the range of our scientific instruments. The fragments of our Sun will become just such planets billions of years hence. It was a comet once upon a time, before it came to its present position, whence it will burst asunder, and its atoms will be whirled into space like all other comets and meteors, until each, guided by the immutable laws of Life, is fixed in some higher and better system. Such is the teaching of Occult Science.
You can read more about the subjects discussed in the articles listed below: